The History
Did you know that chiropractic dates back to the time of Hippocrates? He believed that if the spine was misaligned, it greatly contributed to the health of an individual.
The modern day school of chiropractic dates back to 1895, when Dr. Daniel Palmer adjusted a man that had lost his hearing 17 years prior. The story goes that prior to losing his hearing the man had heard something pop in his back. Upon the adjustment of the man's misaligned vertebrae his hearing greatly improved.
While the medical community criticized this new technique for healing the body, the people who followed in these footsteps found an amazing new way of dealing with illness and disease. Dr. Palmer's theories are still discussed in the chiropractic industry today. Without this man's input into medicine in a time where he was greatly discredited, the millions of people today who enjoy the life changing benefits may never have had this opportunity. There is still a school named after Dr. Daniel Palmer as well as over 20 schools and thousands of chiropractic students across the country.
What is Chiropractic?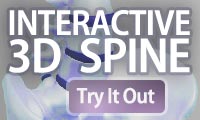 Taking A Natural Systemic Approach To Healing
Chiropractic is an overall way of looking at the human body. It's based on the idea that the body is self-sustaining and self-healing. The body is in essence completely controlled by the brain through its connection via the spinal cord and the vast networks of nerves that make up the body. When this system is not functioning at its peak, the overall performance of the human body is lacking.
In the chiropractic world, drugs and medicine are not utilized as a form of treating a patient. While supplementation and nutrition are almost always a part of the bigger picture, drugs and prescriptions can be viewed as band-aids to treat symptoms rather than going to the source and treating the real problem.
While it's often perceived that the chiropractor is solely here to treat back and neck pain, this is simply a small piece of what the profession really is capable of handling. Chiropractors not only treat soft and hard tissue problems such as sciatica and joint pain, but are largely called on to deal with more significant issues. Some of these issues include fibromyalgia, allergies, insomnia, headaches and many more.
How Does it Work?
Chiropractic is based on the idea of removing imbalances both structural and postural in an effort to allow our body to heal itself. For this to happen the network of nerves and signals from your brain, down your spinal cord, to the network of nerves must be allowed to flow freely without any interruption. Chiropractors have the ability and skill to remove these interruptions or misalignments and allow the body to perform as it was meant to.
If you've ever been in a car accident, played a sport, fell down or just bumped into something too hard, it's very possible that you are not functioning at your best due to a misalignment. While there are many potential mechanical or structural causes for misalignment, there are also chemical reasons. For instance, if you smoke or drink excessively or even just have a poor diet, the chemical issues in your body can eventually cause underlying conditions and disease to appear.
Allowing a chiropractor to get you back on track both chemically and structurally will bring your body back to the proper state it should be in to perform at it's peak.
Initial Expectations
Going to the Chiropractor is a new experience for many of us. Maybe we've heard through a friend or have done some research online. It's possible that you are just fed up with living in pain and it's time to do something about it. In either case, your first visit to the chiropractor will really be about getting to know the chiropractor and discussing your history, current condition and goals.
As with any doctor's visit, you'll start by filling in some new patient paperwork. Upon meeting with the doctor, you'll discuss your concerns and expectations as well as have the chance to ask any questions you may have. We will perform a physical examination and most likely take a few x-rays to see what your current state is. Once this is complete, we'll take a look at the overall results of our conversation and the exams. Together, we'll come up with a plan of action which will begin when you are completely satisfied and ready to move forward.
What is a Subluxation?
When a vertebrae becomes misaligned or moves out of its normal position, this is referred to in the chiropractic profession as a subluxation. Subluxations can be caused by a wide range of issues ranging from a minor slip or bump to a car accident or any sudden trauma. When a vertebrae is subluxated, it begins to put pressure on nerves, blood vessels and everything around it. This pressure comes with a price. The subluxation interrupts the natural pathways that the messages sent from the brain need to be clear in order to be completed properly.
As time goes by and a subluxation remains untreated, the spine and surrounding features such as discs can begin to degenerate. This degeneration becomes more difficult to reverse as time goes by as the surrounding muscles, nerves and bones begin to adjust to the new shape. The body is an amazing machine. It will start to accommodate these changes by compensating in other areas. The longer this goes on, the more difficult it is and the longer it takes to get back to near perfect position.
The Phases of Subluxation
Normal
Proper spinal curves permit normal turning and bending. Openings between joints allow nerve roots to exit the spine without interference. The edges of the bones are smooth and well defined. Equal disc spacing is a sign of healthy spinal function.
Phase One
Loss of normal curves and misalignment restrict or exaggerate normal ranges of motion. Ligament and muscle strength is reduced. Even with nerve irritation and soft tissue inflammation, pain or other obvious symptoms may not be present.
Phase Two
Years of accumulated calcium deposition are now visible. Bone spurs attempt to fuse malfunctioning joints. Adjacent surfaces are rough and uneven. Joint instability is accompanied by continued nerve irritation and disc degeneration.
Phase Three
After years of neglect, complete fusion has immobilized the joint. Obstructed nerve openings cause permanent nerve irritation as soft tissue degeneration continues. This irreversible condition is usually associated with other chronic health problems.